What You Need To Know Before Starting A Business?
Considering opening your first business? Then this post is for you. We'd like to share some useful insights on what you need to know before starting a business. Being a startup owner can be the most exciting time in your life, but the risk of failure can also haunt you.
The thing is, you can mitigate the risks by taking lessons from enterprises that failed to take off after the initial funding. If you want to know the basic requirements needed to start a business, we have them covered in this article.
What you need to know before starting a business
1. Conduct market research
Conducting market research can provide information on industry trends as well as market dynamics. It also allows you to better understand your target audience. This is the initial step nearly every company takes before operating. Running a business without prior research is analogous to sailing without a compass. You have no idea in what direction you'd like the business to go. Even if you think that your product or service is stellar, it means nothing without this crucial component of business development. You can get important information from many places, like business resource websites (like our own female business blog) or by doing phone and email surveys to collect your own primary data.
2. Develop a business plan
A business plan dictates the decisions you'll make for the business. It can either be approached by specifying general goals or you can also create it like composing a formal document. There are many matters to touch on, but they're all related to how the business should be structured. If you're setting sights on funding options from different sources, please include them in the summary as well. In a nutshell, this written document acts as a roadmap to assist you with realizing business objectives so that you have a clear vision from the get-go. Additionally, you can supplement it with market analysis, organization descriptions, and appendices.
Read Also: Tech Start Up Business Ideas For Women
3. Fund your business
Being dependent on one thing isn't a smart move because when it fails, it will drag your business down. Instead, diversify your financing options to spread the risk and protect your business in times of uncertainty. Market volatility is one of the triggers of a cash-flow interruption. With that in mind, it's a must to take preventive measures to make it invulnerable to changes. There are some alternatives to funding your business, such as bank loans. They have made their way into innumerable businesses' capital structures. Raising venture capital is another way to get your startup off the ground. It's worth mentioning that venture capitalists are made up of affluent individuals with the knowledge and experience to foresee adverse conditions. Other sources of funding to consider include angels, crowdfunding, government grants, and subsidies.
4. Select a business structure
A business structure outlines your obligation to pay business taxes. There are a few structures you need to become familiar with. The first one is sole proprietorships. It's claimed to be the simplest to form, but it's known to offer some perks. On top of being inexpensive, they're also subject to a smaller number of government regulations. That said, it doesn't mean they come without caveats. If you go down this path, unfortunately, there's no liability protection for you. You and the enterprise are viewed as a single entity, which means you'd be held accountable for all the financial activities. If you find it too restrictive or burdensome, there are other alternatives, such as corporations and partnerships.
5. Pick a location
A successful business needs more than just an acclaimed product. The outreach of your marketing will affect how many pieces of the product you can sell to buyers. There are two ways of promotion: online and offline. Offline marketing requires an ideal premise to bring your product to potential buyers. Again, in-depth research on competition is key to scoping out rivals who tap into the same niche as yours. When several businesses selling similar items operate in the same area, you'll only get a portion of the market share. It's probably not a big deal for an established brand because the name alone guarantees sales. But for a new startup, this misstep could doom your business, so pick a location that's easy to get to and fulfills your marketing needs.
Read Also: Best Business Ideas for Women from Home
6. Choose your business name
It's okay to pick a trendy name, but it needs to sound exactly like it's spelled. We tend to grow curious when hearing about a brand we're unfamiliar with. When the name is pronounced way too differently from its written form, people can have a hard time finding it on search engines and other platforms, which causes you to risk losing some prospective buyers. If a single-word name is difficult to come by, a longer one is acceptable, but it needs to stand out from the rest. Other than that, make sure it's not trademarked or picked up by another business as a domain name.
7. Register your business
Each business follows a different registration process commensurate with its structure and where it operates. In some instances, businesses require approval from local and state governments. In fact, it might be unnecessary if the business represents your real identity. Why is this part fundamental? That's because registration provides your business with protection and benefits. You can start by obtaining a federal tax ID. A business set up as an LLC, a corporation, or a nonprofit corporation typically requires assistance from the state. To find out if your company qualifies for this registration, it should have a physical office in the state where the business activities are carried out.
8. Obtain federal and state tax IDs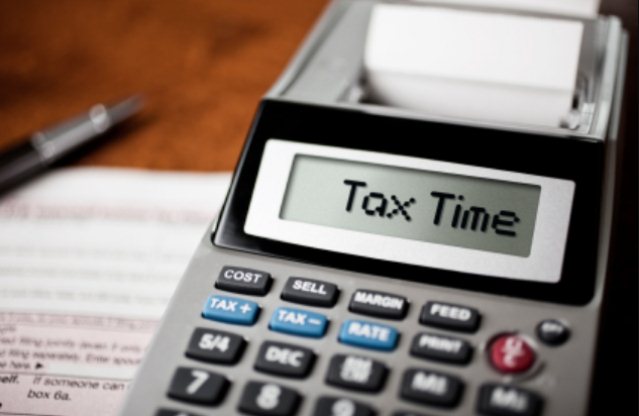 Taxes are typically levied on generating income. They are a must regardless of the profitability of your business. The first one to acquire is the federal tax ID. And then, you probably need to acquire an EIN as identification of the owner. You have the option to submit an application with the help of the IRS. For the record, an EIN is critical when you plan on adding workers to the workforce. It's also beneficial for structuring the company as an LLC.
Read Also: Business Ideas for Young Ladies
9. Apply for licenses and permits
Permits and licenses are two separate entities, but both are obligatory for a business to run legally. A license is approved by the relevant authority, such as a state organization. It basically means that an individual or a group has the right to conduct business. A permit is a certification that confirms a business's compliance with the laws. It's issued when the business has committed to completing the prerequisite premises. By the way, there are different levels of government from which you can obtain both documents, so find out how they are granted by these authorities.
10. Open a business bank account
Mixing business and personal banking is a poor business practice as you run the risk of jeopardizing liability protection and it generates a confusing mix of transactions. While it's true that opening a business bank account is taxing, it will keep you from future trouble like tax miscalculations. Regardless of the scale of your business, having a separate account is principal. It opens the door for special perks like purchase protection for clients. If you want to keep their private data secure, please take advantage of this benefit.
Related Posts